JF Ptak Science Books   Quick Post
Here's a rather remarkable and ingenious display of information and distance usually reserved to show the structure of the solar system.  A Table of the Cheifest Cities and Towns in England, printed in London in 1600, the work of an anonymous thinker, utilized the standard and generally universal salient for the planets to show distances of cities and towns from the center of the British universe, London.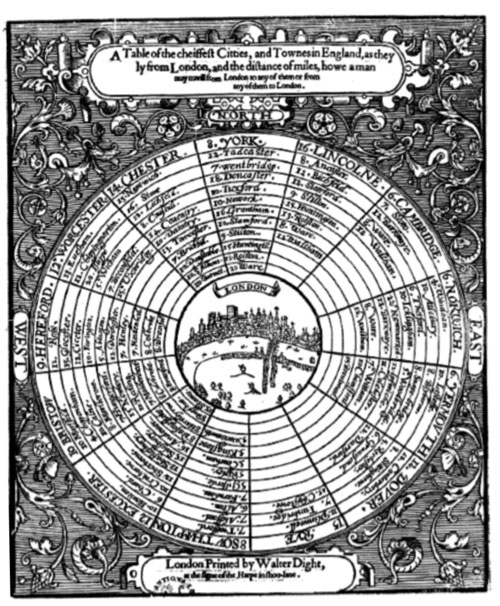 Source: Doug Eskew, "Coriolanus and the Paradox of Place", here.