JF Ptak Science Books   Post 1735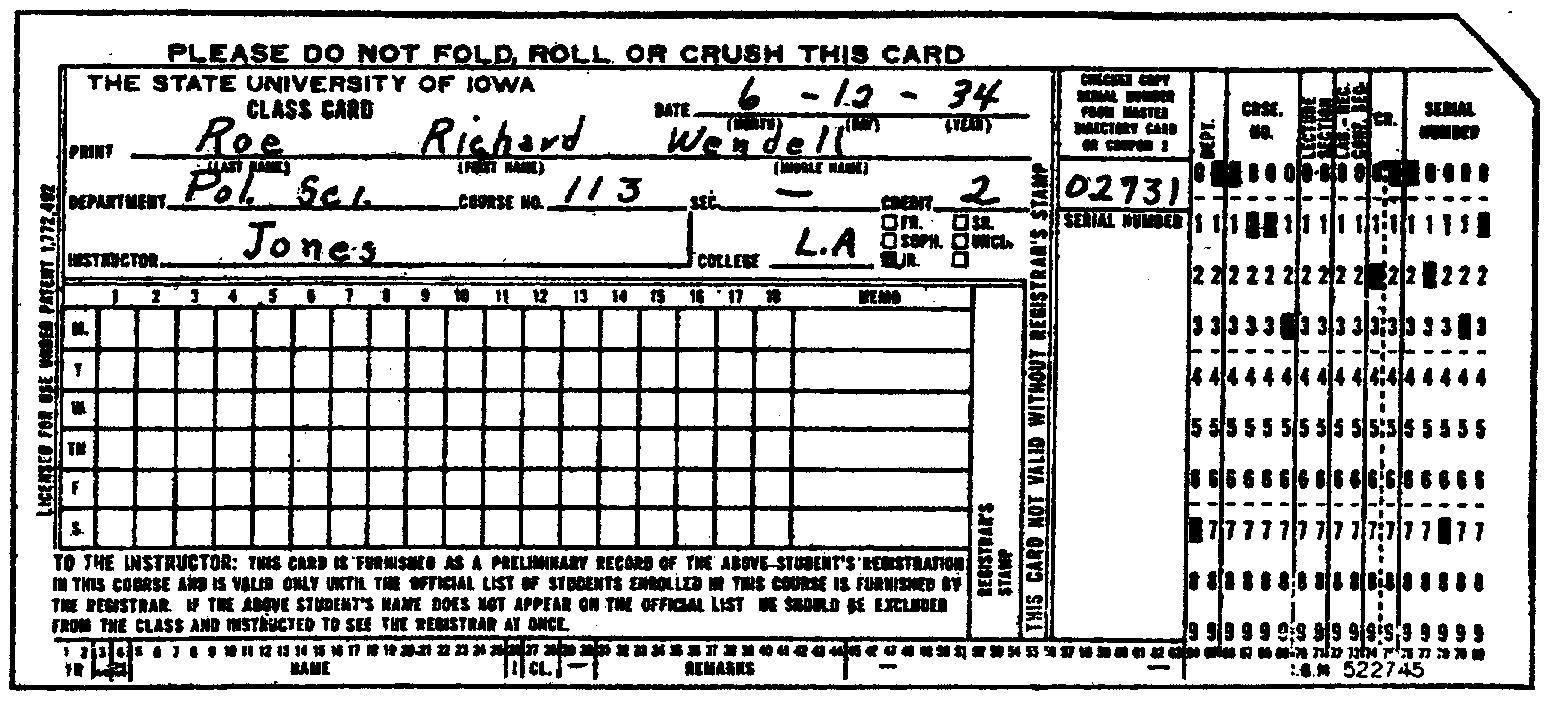 [Source: Columbia University computing history site, here.]
I guess that the only reason why HP charges for their printers is that they can.  When you buy one of these products you're basically purchasing the need to keep the things fed with semi-proprietary HP ink--and as everyone knows, printers are notoriously thirsty creatures, and one can easily spend multiples of the cost of the printer on ink in the first year alone. 
This is a great idea so far as the manufacturer goes, but it is hardly a new one--International Business Machines counted on this sort of income for several decades, partially getting the company through the Great Depression. 
And what was the IBM necessary-suppliable that their customers had to keep buying over and over?  It was the business machines themselves, because it was IBM practice to rent their machines out (which would pay for the initial investment and production in the machine in about two years, and most customers seemed to keep their rented mater1al for 5 or 7 or 10 years.  What IBM kept supplying their customers with was the stuff that they sent through the machines--the IBM cards.  The customer needed the cards from IBM itself, mainly because it was part of the contractual agreement for the lease of the machine, and also because the IBM product was superior to other mass-produced cards.  In the 1930's the card business for IBM accounted to something like a few billion cards per year, which evidently would account for 30-40% of IBM's yearly profit.  And that's quite something. 
The idea of the necessary refill is not IBM's to claim for themselves--years earlier, Eastman Kodak accomplished the same deal with film for their cameras; and razor blades were supplied by Gillette to users of their razors.  And although you don't need Ford gasoline to run a Ford automobile, in the 1930's you did need a General-Motors spark plug to run a G-M vehicle.  Radio Corporation of America sold radios and also the necessary tubes to replace the ones in the stock radio; Thomas Edison too had a vastly controlling interest on how his light bulbs would be installed and replaced. 
So as annoying as it might be to have to pay a fair amount of money for a small amount of ink to make your printer function, the printer-producing companies are just following an old (and highly profitable) business practice.