JF Ptak Science Books      Quick Post in the series The History of Blank, Empty and Missing Things
At the beginning of it all, the Titanic started out as a space in a dry dock, a line of horse carts, and a big puddle; Disneyland a flat piece of not-desirable land in California; the Sydney Opera House a nice spit of land jutting into the harbor, and the Pentagon a very large swath of semi-swampy land near a river. It is interesting to look at these images and image the massive things that would soon fill the "empty" space.
[Source, with entire series of images, from the Retronaut, here.]
Disneyland
Empire State Building.
World Trade Center
Woolworth Building (source: NYPL flickr) 
The Pentagon:
Eiffel Tower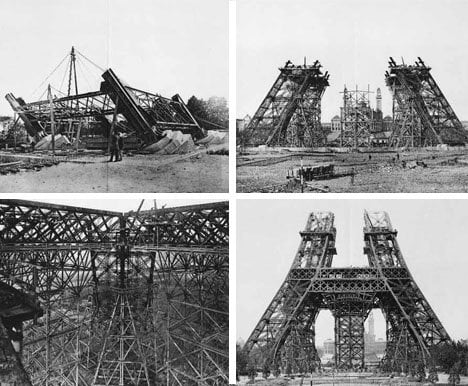 Sydney Opera House:
The Hoover Dam: