JF Ptak Science Books   Post 1375
First of all let me say that I know almost nothing about Science Fiction--this  list started out  while looking for questions asked of computers in works of fiction and movies, but the question on questions is far deeper than I can deal with in a simple sit-down, though I did collect some interesting names of fictional computers along the way.  For this very preliminary list of computers in fiction I include computers with actual names--therefore, and unfortunately, beasts like the NORC-like computer that let loose Hell's Kitchens in Kubrick's Dr. Strangelove.... is not included because so far as I can remember it has no actual name, and names are important when you're creating an alphabet.  Also I tried to look for images of the computers themselves, but since I stayed mostly in the 1940's-1960's, there are not many of those. 
So here this is and please take pity--again this is preliminary and I hope to start filling in what made these machines interesting quite soon. In the meantime there's an excellent list compiled at Wikipedia, here.
AM, from Harlan Elison's short story I Have No Mouth, and I Must Scream (1967).  AM "speaks" via paper tape, as below, using International Telegraph Alphabet No 2 (ITA2), a (much) earlier pres-ASCII-ite language, in this case saying "I think, therefore I am". 
Bossy, the "cybernetic brain" in the Hugo award-winning novel They'd Rather Be Right (a.k.a. The Forever Machine) by Mark Clifton and Frank Riley (1954)
THE CITY FATHERS, a NYC-first-and-foremost emotionless computer bank  educating and running the City of New York in James Blish's Cities in Flight series (1955 and sequels), whose first and last charge was the survival of the city in all cases.
EPICAC, the fabulously-named all-controlling vomit-inducer from Mr. Vonnegut's dark (really?) dystopian Player Piano, 1952. 
EMEREC, from the 1957 film Desk Set, which was a desk-size business machine of some sort.
FESS "an antique FCC-series computer that can be plugged into various bodies", from  Christopher Stasheff's The Warlock in Spite of Himself (1969)
GREAT MACHINE, from the film Forbidden Planet, 1956. 
HAL
(
Heuristically
programmed
AL
gorithmic computer), from
2001, A Space Odyssey
.
IMP, in Joseph McElroy's PLUS (1977)
JOE, from Murray Leinster's A Logic Named Joe (1946).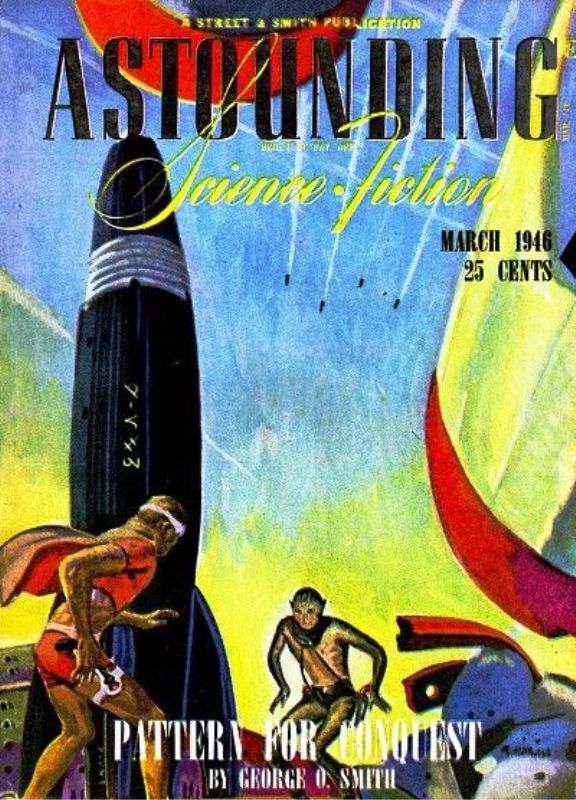 KIENDY "the AI autopilot on board the seeder-ramship Discipline in the novels The Integral Trees and The Smoke Ring by Larry Niven" (Originally 1983).
LUMINOUS, "a computer that uses a diffraction grating created by lasers to diffract electrons and make calculations" as described in Greg Egan's short story "Luminous". LANDRU, from the episode "The Return of the Archons" of the original Star Trek. (1967)
MOTHER, the ship computer of the Axiom in WALL-E (2008)
MACHINE, from the E.M. Forster short story, The Machine Stops, 
NEUROMANCER and Winter-mute, from William Gibson's novel Neuromancer (1984)
OX in Frank Herbert's novel Destination: Void (1966). ORAC, self-aware electronic ego in the BBC serial Blake's 7
ORACLE, from Doctor Who ('Underworld') (1978)
PROJECT 79, a black ops US government computer intended on total mind control to rid the world of the threat of war, in  Martin Caidin's The God Machine (1968).
REII TEI, an artificial singer from William Gibson's novels Idoru and All Tomorrow's Parties (1996)
QUARK II, in Douglas Adams's Dirk Gently's Holistic Detective Agency (1987)
SPATARACUS, an AI-machine deliberately designed to test the possibility of provoking hostile behavior towards humans, from James P. Hogan's book The Two Faces of Tomorrow (1979)
TOTAL, the vast military network in Up the Walls of the World by James Tiptree, Jr. (1978)
VULCAN 3, the sentient supercomputer in Philip K. Dick's novel Vulcan's Hammer (1960)
WESCAC (West Campus Analog Computer) from John Barth's Giles Goat-Boy (1966).  The interestingly-named WOTAN  (Will Operating Thought ANalogue) from Doctor Who ("The War Machines") (1966)
X-CALBR8, an AI computer  in The Dungeonmaster (1984). Xoanon from Doctor Who ("The Face of Evil") (1977)
ZORAC, from The Gentle Giants of Ganymeade, by James P. Horgan, (1978).